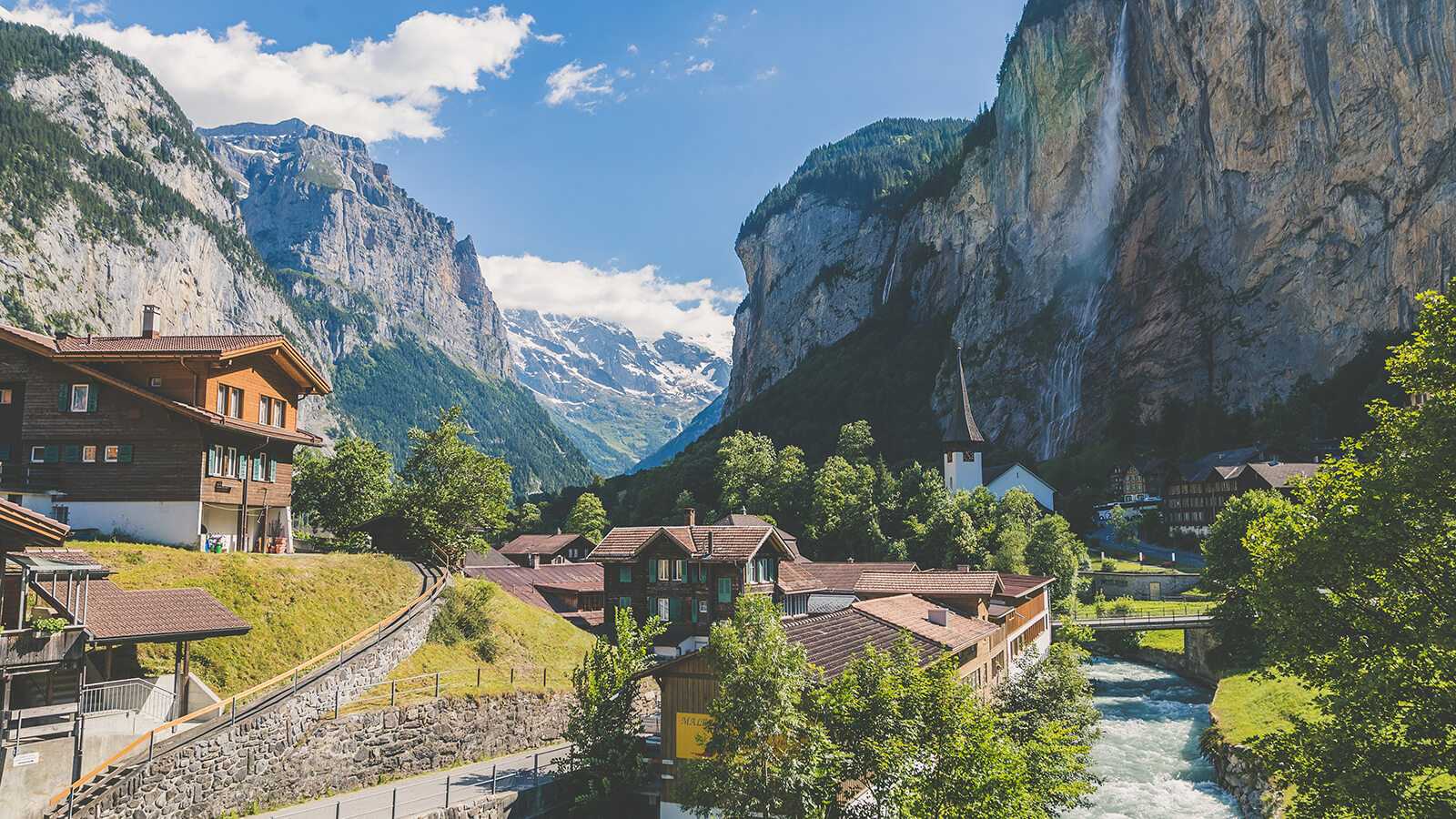 Lauterbrunnen, the valley of 72 waterfalls
Lauterbrunnen
Lauterbrunnen is situated in one of the most impressive u-shaped valleys in the Alps. With its 72 thundering waterfalls and colourful alpine meadows, this area is one of the biggest nature conservation areas in Switzerland.
The very name 'Lauter Brunnen' ('many fountains') suggests the magnificence of this landscape – the most famous waterfall being the Staubbach Falls. Plunging almost 300 metres from an overhanging rock face, it is one of the highest free-falling waterfalls in Europe.
Another attraction is the Trümmelbach Falls. Up to 20,000 litres of water per second cascade over the ten glacier falls from a total height of about 200 metres.
The valley town of Lauterbrunnen is the starting point for some of the best known excursions in the Jungfrau region. A ...
---
Homes in Lauterbrunnen